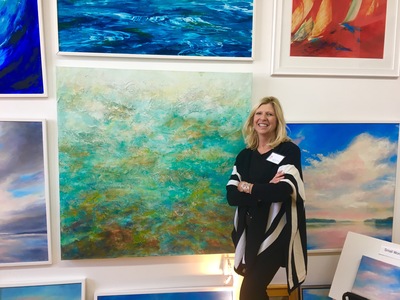 I focus on nature: painting landscapes, seascapes and skies; and then I like to catch the drama of city scenes. Composition comes first, as I eagerly start swimming through color, value, textures and balace of movement.
I paint in watercolor, oil and acrylics, and like to experience the different mediums. Recently, painting on aluminum has given me luminosity and vibrant colors as the surface of the metal shows through. This has worked well in painting scenes of sailboats, water and New York City.
I have painted for over thirty years, and having taught youngsters and adults alike has given me inspiration by sharing our visions and experiences. Painting and photography has opened a new world to me. I see things through new eyes. Photography captures the memory, and painting lets me relive the experiences of my travels through recreating, reinterpreting, and reinventing all the places I love.